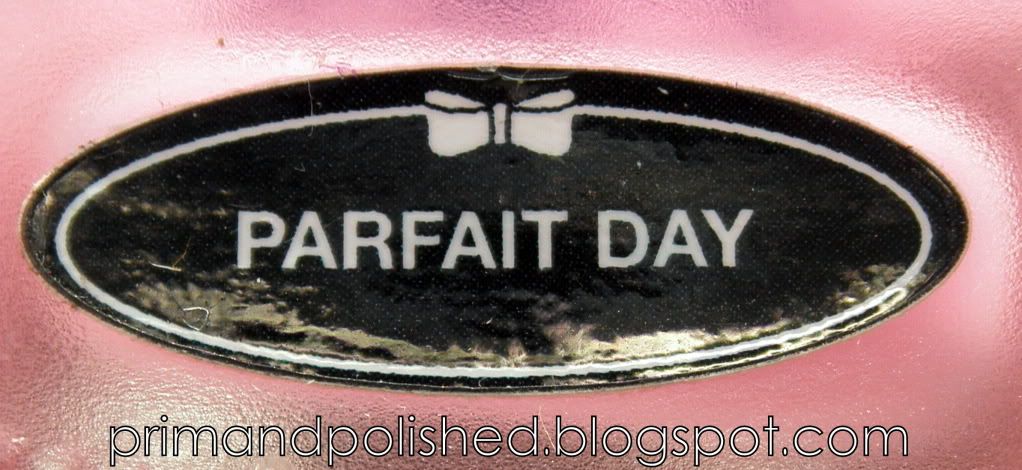 Hi everyone! It's another
Pink Wednesday
and today I have a brand new polish to share with you all. This is
Parfait Day
by
Lime Crime
. Lime Crime just started making polish and was kind enough to send me some to try. This is the first one I pulled out to try and I have to say, I'm impressed. I haven't tried anything else from Lime Crime but have seen them featured on many YouTube channels I watch.
Parfait Day is a strawberry milkshake pink creme. It's super pigmented and was opaque in just two coats. The color is really bright, almost neon but has enough white in the base to stay more like a hot pink pastel. Sometimes polishes this pigmented are trouble to apply, but I didn't feel like this one was difficult to apply at all. I was able to achieve full and even opacity with just two coats. It was not chalky at all but needs a topcoat for sure or can look slightly dull, and with a color like this you don't want dull. It doesn't dull out the same way a neon would but it's not glossy like some polishes.
I really like this one though I am not sure this color works for me. I don't think I pull off these sorts of pinks well. I think it might make a really nice pedicure color.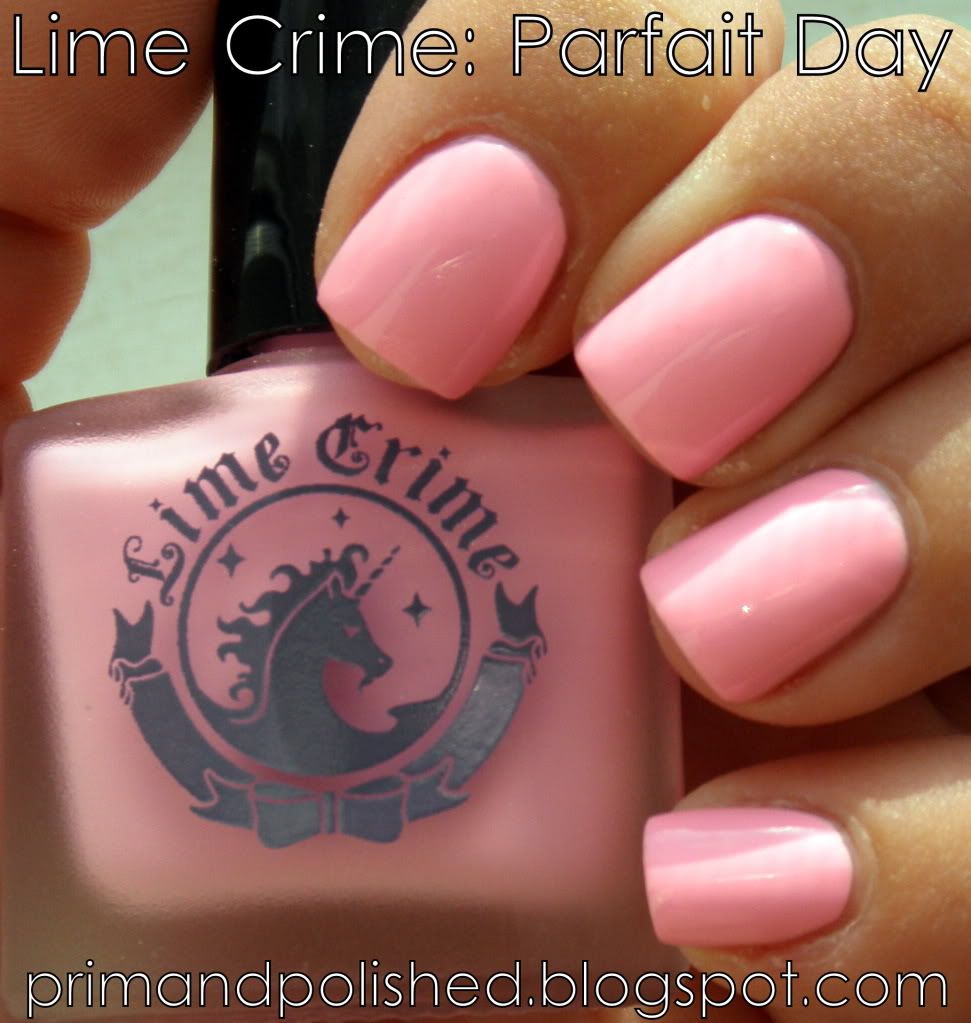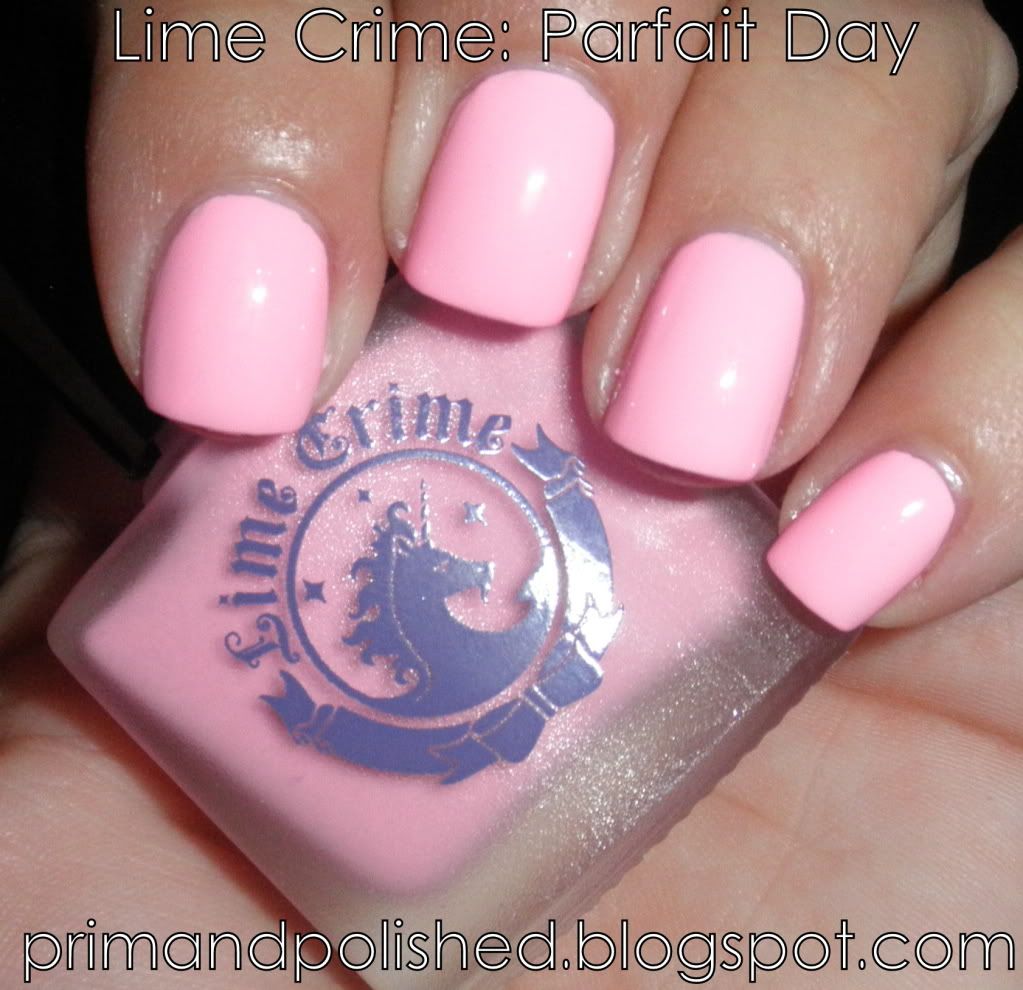 This polish, along with several other colors I will feature shortly, is available on the Lime Crime website for $5.99 each which is super affordable! The bottles are slightly smaller than the average polish but I still think that $5.99 is a great bargain. These come packaged in really cute boxes too, which is a plus. And come on, who doesn't adore the unicorn on the bottle?
What do you think of Parfait Day? Have you checked out Lime Crime's other polishes? Which one would you most like to try?!

Disclosure: This product was provided by PR for review purposes. All reviews are 100% honest and done at my discretion. For more information please see my
Disclosure Policy
.