Hi everyone! Today I have three polishes from an indie brand to show you. There are many excellent indie polish brands popping up online, especially on Etsy, there brands are not to be overlooked in favor of all the more well known commercial brands. mmmm! Nails is a really nice indie brand I urge you to check out. Their polishes are unique and fun, especially the glitters, best of all, they are affordable!
First up is Voodoo which is a glitter with fuchsia silver, black and white particles of varying sizes and shapes. The glitter is suspended in a clear base so this would work best, in my opinion, as a top coat. The glitter is all different fun shapes but it may take a bit of work to get them all represented on the nail. The photos below show two coats on naked nails. I think this would look gorgeous over black, or even white.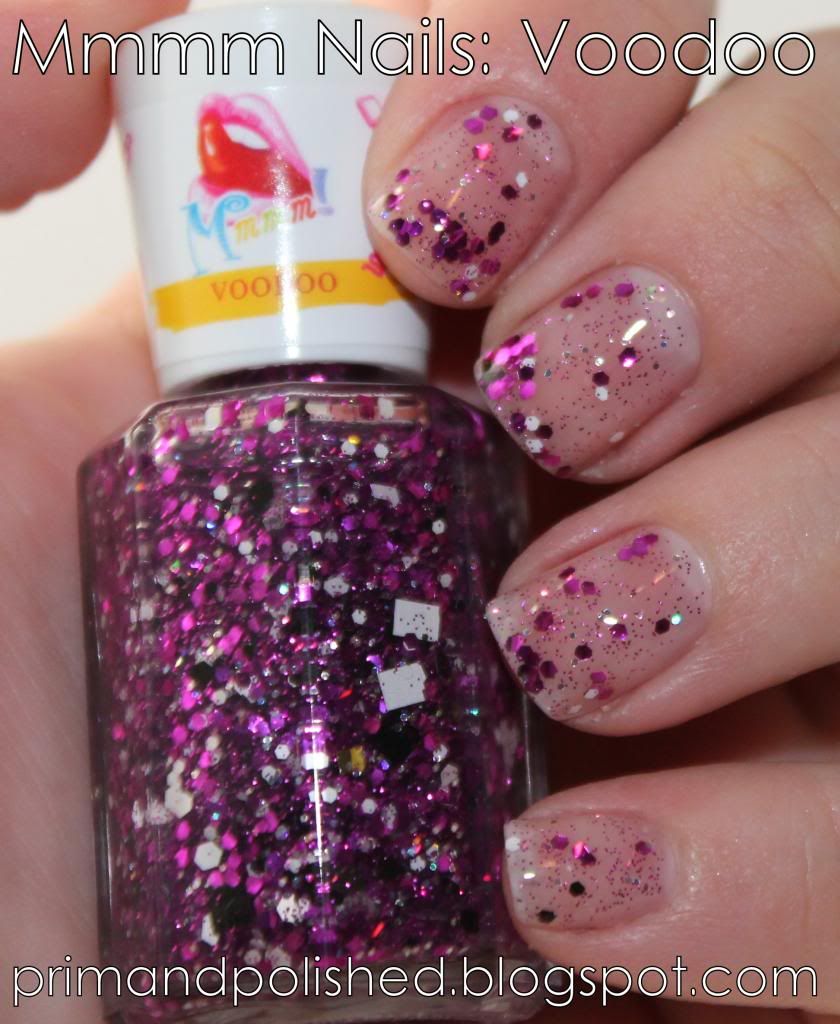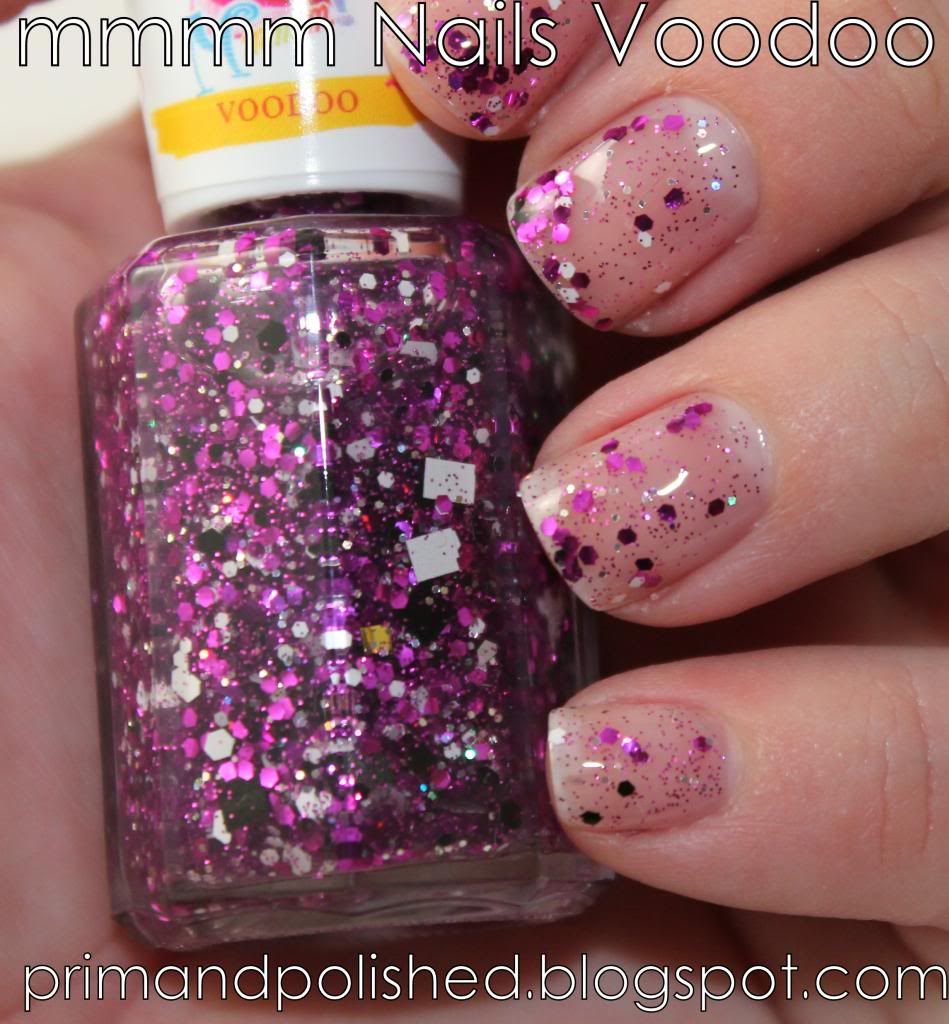 Next up is It's Monday Again which is a blue and red glitter. This color would be perfect for July 4th, especially over white. This is made up of tiny blue glitter particles and larger red particles. This glitter is also suspended in a clear base but the blue is pretty dense so it appears to be slightly tinted blue.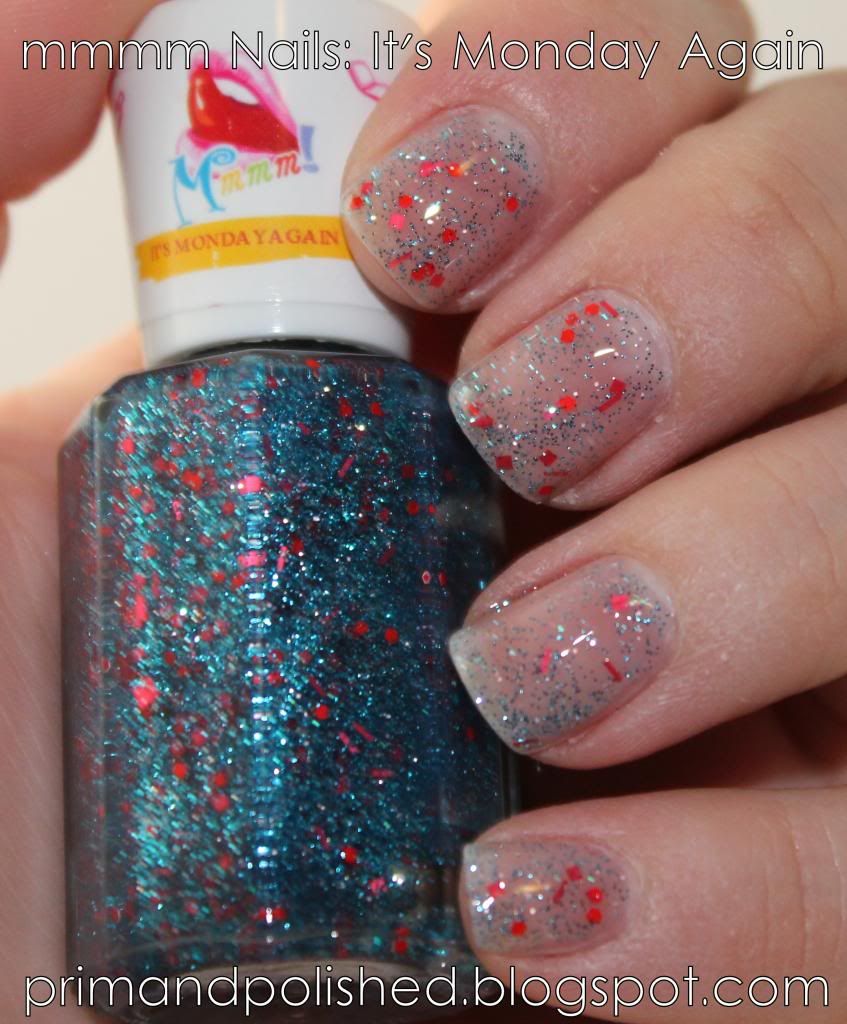 Last up is UR my BFF, my label came off because I had to run this one under hot water to get it open. This is a purple toned pink with tons of teal microshimmer. This is really gorgeous but I am not sure it works on my skin tone. I love the shimmer in this though and I think these two colors really compliment each other well.
The finish on this one is nice. I had no issues with application, no streaking and no balding.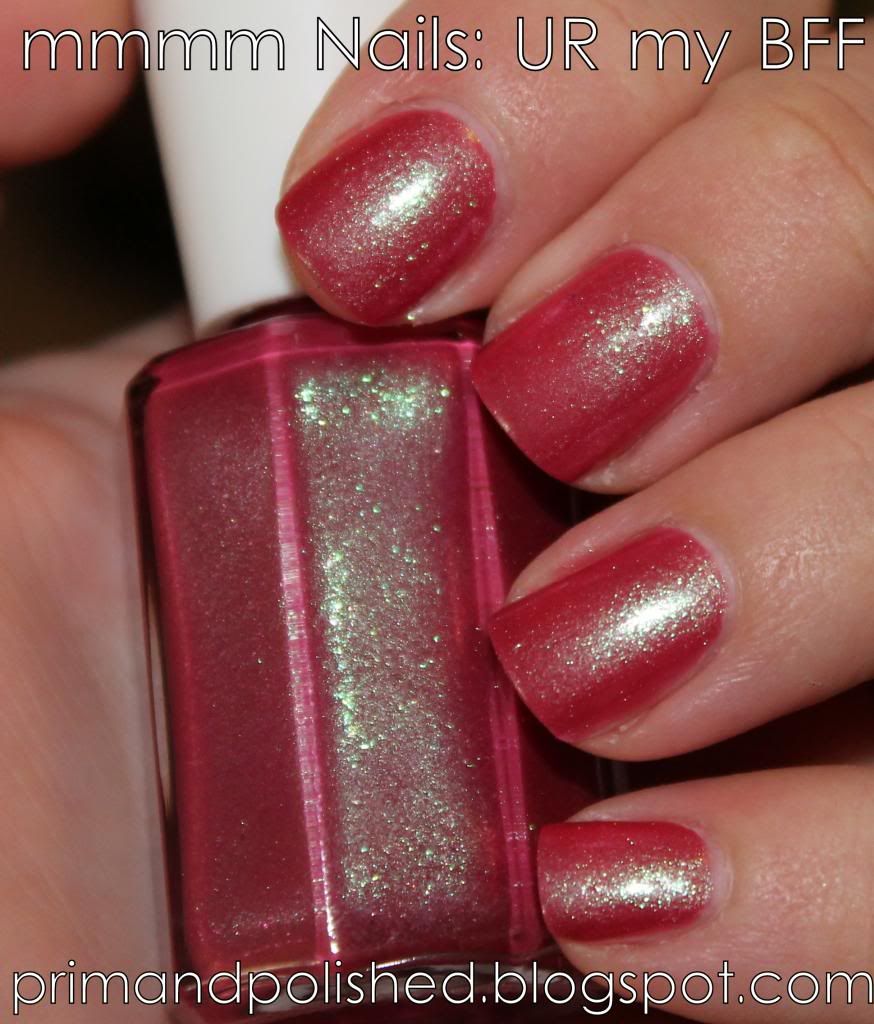 mmmm! Nail polishes are available on Etsy. Etsy is such a fun place to shop and I really should explore it more. Have you discovered this brand yet, if so, what polishes have you tried? Which polishes in their line appeal most to you?

Disclosure: This product was provided by PR for review purposes. All reviews are 100% honest and done at my discretion. For more information please see my
Disclosure Policy.