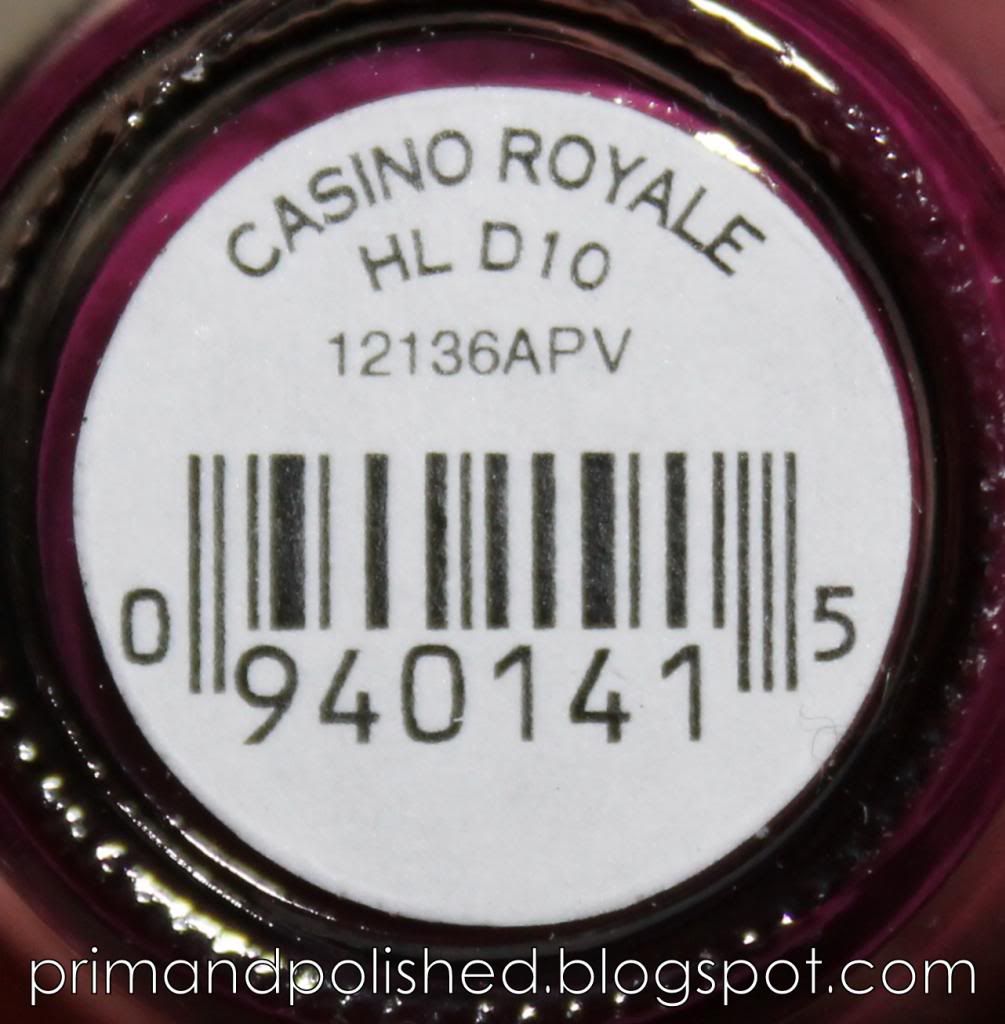 Hi everyone! I hope you're all having a wonderful week! It's gloomy here in Connecticut but I am trying not to let it get to me. I HATE winter. But today I have a beautiful winter shade to share with all of you that is sure to cheer you up!

This is Casino Royale from OPI's Skyfall Collection. It's a gorgeous dark berry creme, perfect for the season. It's got a sort of vampy thing going on. I think this color is just so flattering on almost any skintone I can think of.
I used two coats for the opacity shown, but I do think three is a must with this one. As you can see, there is some balding with just two coats. I still think it's stunning like this but it may drive some of you crazy so I would be sure to either apply carefully or just take the time to do three coats.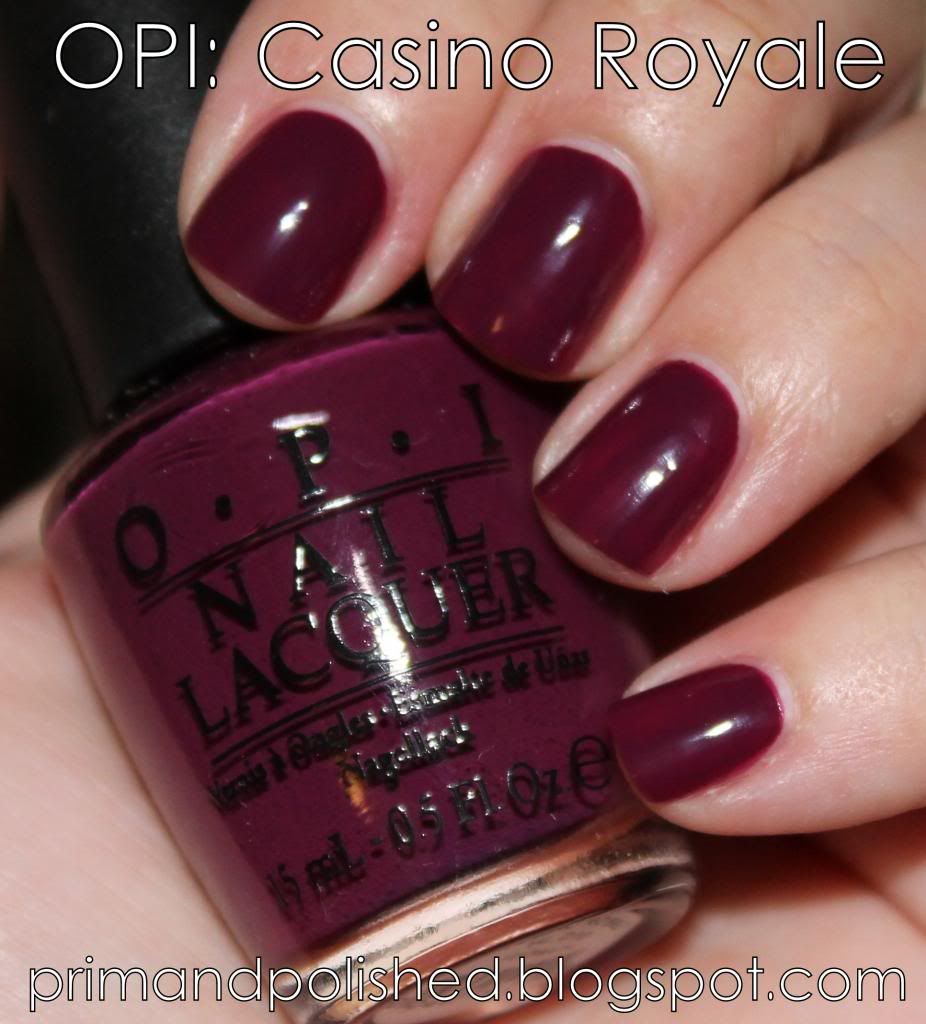 Love this color? Want to win it, and the rest of the Skyfall Collection? Check out my giveaway! It's easy to enter and there are plenty of ways to earn more entries.

Disclosure: This product was provided by PR for review purposes. All reviews are 100% honest and done at my discretion. For more information please see my
Disclosure Policy.