Hello my pretties. Thanks for checking the blog today! I have a fun polish from a wonderful Etsy seller named Julie. This is Santa's Bag by Sparkles by Julie. It's such a fun festive glitter!
Santa's Bag is a red, green, gold and white glitter suspended in a clear base. I layered mine over black but make sure to check out the Etsy listing for it to see it over some more festive holiday colors. The glitter in this is all different sizes and there are even some red hearts in there! I love it! It's everything you'd expect something called Santa's Bag to be! It's full of holiday cheer and love!!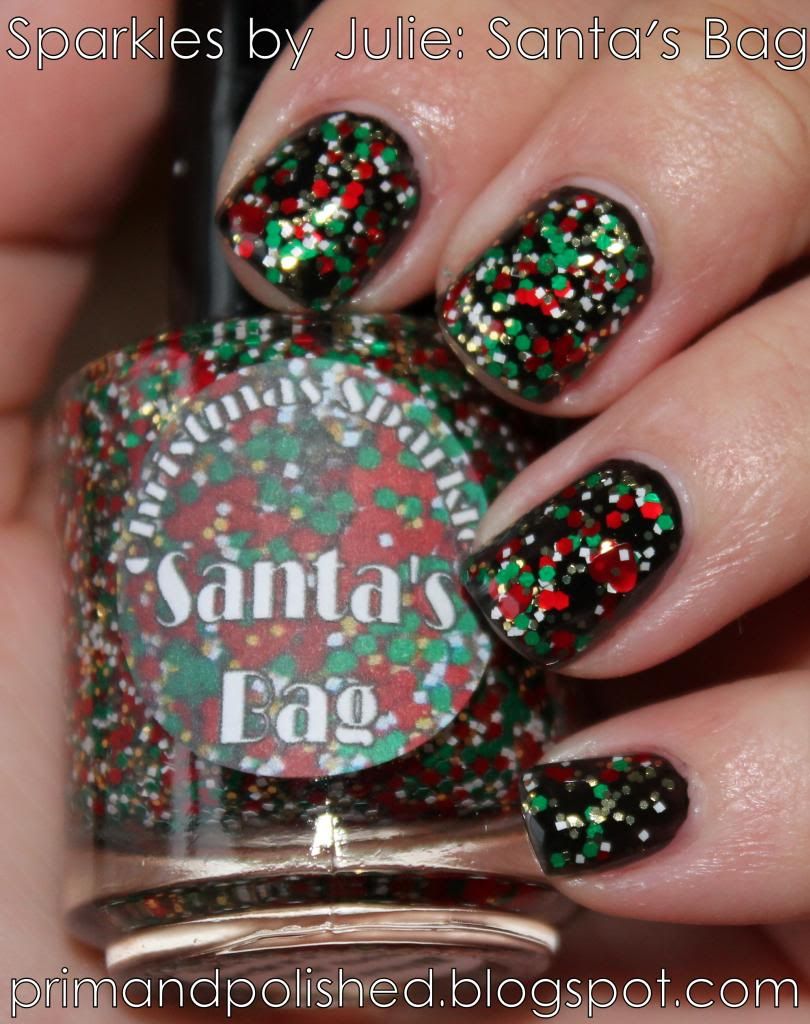 Julie lives in the great state of Hawaii but her polishes make their way to you very quickly. This one is $8.00 which is a pretty standard indie price. I really love the look of this festive glitter. What do you think of it? Guys, wait until you see the other fabulous polishes I have from Sparkles by Julie, you're going to flip over Graffiti! It's awesome!

Disclosure: This product was provided by PR for review purposes. All reviews are 100% honest and done at my discretion. For more information please see my
Disclosure Policy.